It wouldn't be a Disney World adventure if there wasn't a queue.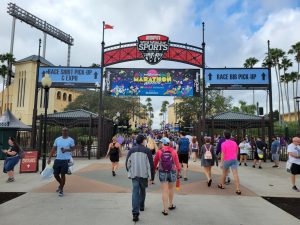 And what a queue there was at the Race Expo for packet pickup this year.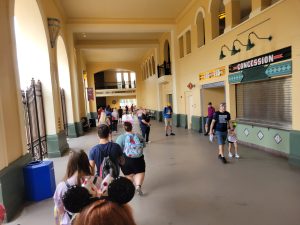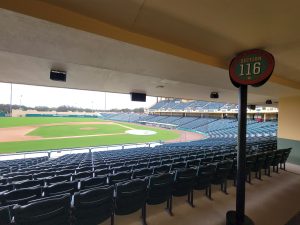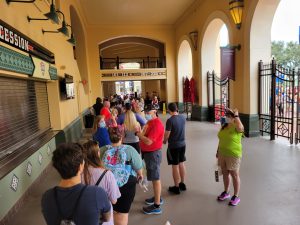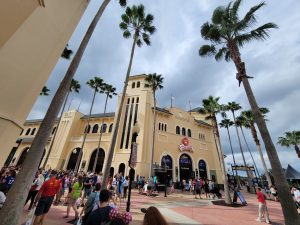 Not to be arrogantly entitled, but I think those of us who are Perfectly Dopey, i.e. have spent thousands and thousands of dollars every year for the last 10 years to run the Dopey Challenge, deserved our own fastpass line. But in the espirit de corps of the runner nation, well, fine. But it made for more of a Grumpy Challenge than a Dopey one.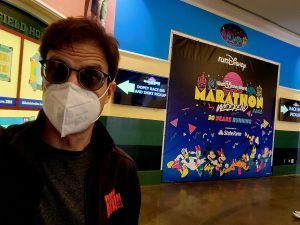 I skipped out on the expo, the merch, even talking to most people.  The Covid-19 Pandemic is not done with us… and while a lot of the queue was outdoors, there still were far too many unmasked Sneezy's in the crowd.  I don't care what Doc has in his bag o' medicine… an apple a day keeps the… well… actually… come to think of it maybe an apple in the context of the seven dwarfs isn't such a great idea… my point is that I masked up out of an abundance of caution.  The Dopey Challenge tests one's endurance with cascading 5K, 10K, Half-Marathon, and Marathon distances over four days… but honestly the grueling 2 AM wakeups for the 5 AM start times might take a bigger toll.  It can compromise one's immune system just as surely as a raging coronavirus.  So caution runners — be good to others as you're trying to be good to yourself.
And in all fairness, runDisney did reward us Perfectly Dopey runners with a lunchbox… one of the most expensive lunchboxes imaginable when you total up the race fees for 10 years.  But let us not dwell on that — there are TWO cookies in there, man!  I mean, spare no expense, ya know?