Ya know that scene in Apocalypse Now when Martin Sheen is in a hotel room in Saigon and going crazy and you can kind of FEEL the humidity on the screen? That's kind of how my night in the Airbnb went. I can't complaint too much; the host was ever-so-gracious about letting me grab a shower after today's crappy race, even though it was LONG after checkout. Five stars.

I thought I'd feel a failure and regret NOT running today. We will never know. But I can say I regret HAVING run today. It was just a series of diminishing returns, with each mile being harder and slower than the last. I walked a lot of it in the end. My body hurt. My soles hurt. My soul's hurt.

There's not much different today than yesterday course-wise. Maybe it was a little cooler in segments and hotter in others? The tunnel was just as disorienting, like the infamous story involving Lee Majors as the 6 Million Dollar Man trying to run through a rotating "avalanche" effect and collapsing to the floor mid-take… over… and over… and over again.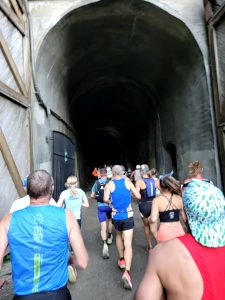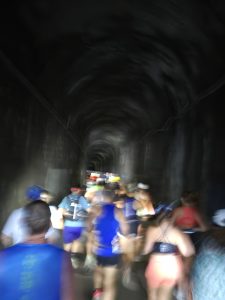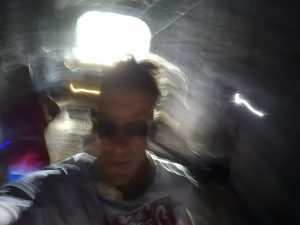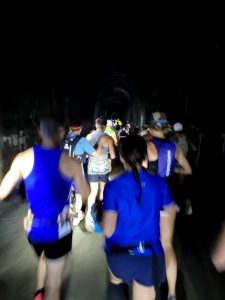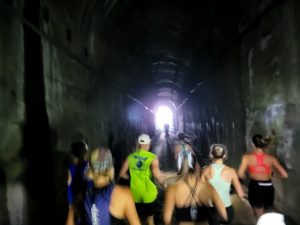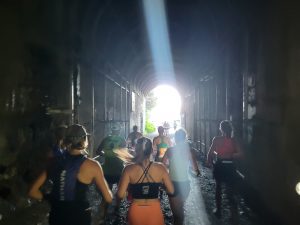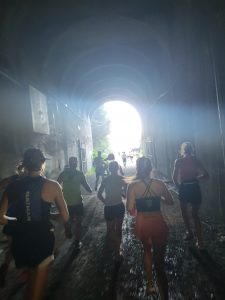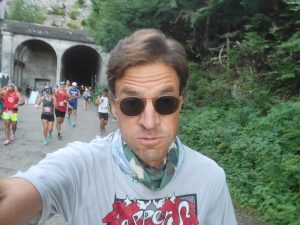 I actually texted my family at mile 22. I rarely pull out my phone to talk or text whilst running. It's hard enough snapping photos. But I was just so broken. And I was walking so it wasn't exactly difficult to WHOOSH off a text. I basically said in 144 characters what I've said above, as well as saying it looked like I would be lucky to eek out a 5 hour race.  I also attached this photo, worth at least 1000 words.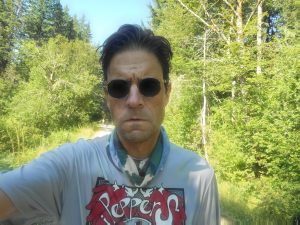 ***
Sitting here at the Seattle Airport waiting to fly out, I was trying to get this all uploaded.
 just spilled my soda all over my laptop.
I *think* it's drying out but I'm scared to restart it because it may just… cease to be.
This has been one shitty trip.
It may be time to give up on everything.
The horror.  The horror.