The search for intelligent life must continue. I want to believe that I wasn't a fool for the last minute decision to return to the Little A'Le'Inn Hotel/Bar/Restaurant/Tourist Trap. But having driven out Saturday afternoon to catch the 2.5 hour bus ride to Rachel, NV, for the midnight race, I have to believe we have met the fool alone and the fool is me.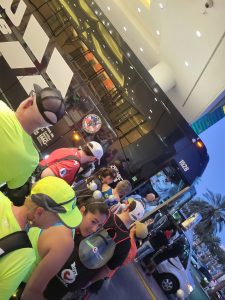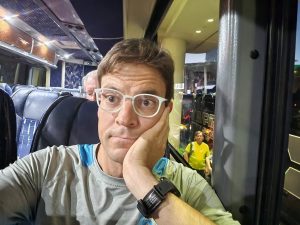 I've run this race previously — once doing the marathon and then once the 51K the race director offers in honor of the top-secret but well-known-to-exist military base. We used to start just outside the place, at a black mailbox, the supposed only indication that there was something out there in the desert. If it gets mail, it must exist, right? I think I saw this proven in "Miracle on 34th Street." Alas, since the pandemic, the rules have changed. And so now the race begins and ends at the Little A'Le'Inn, which is still a sight to behold, but I do kind of miss the randomness of that mailbox start line.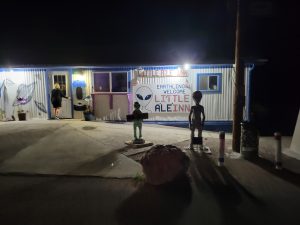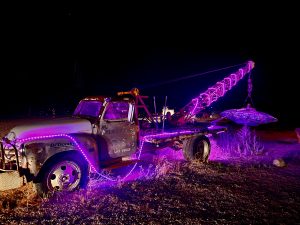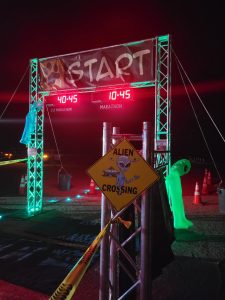 It was too dark, even with the post-Super/(mostly) full moon. Race permit requirements included a 360 reflective vest and a headlamp or handheld torch of some sort to see and be seen. So it was that one would see bouncing to the horizon tiny lights along the Extraterrestrial Highway as the road along the Inn is known (there's even a road sign but my valiant attempts to photograph it in mid-race proved as elusive as capturing photographic evidence of a UFO).

But here are a lot of pre-race and some one or two post-race pics of the event.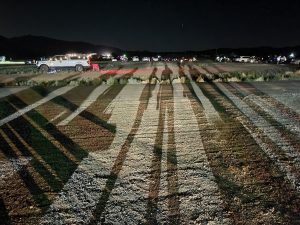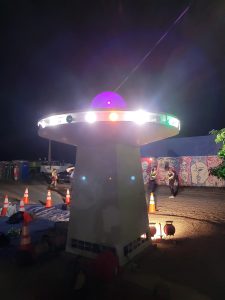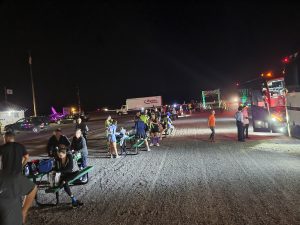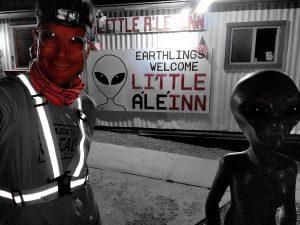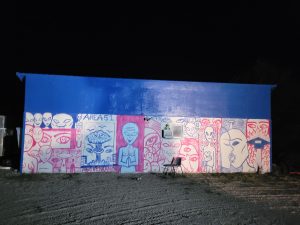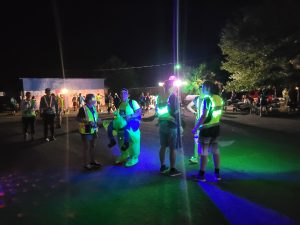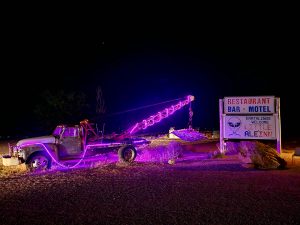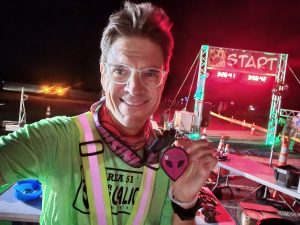 In the end, I was slow and lumbering, so much more earthbound than the agile alien craft we know may or may not exist in the unmarked warehouses of this classified, non-google-earthed location.

I did see a shooting star. So there's that.
Oh, and while this seems like a VERY niche legal practice, I have to assume it's lucrative – I mean, it's a big billboard.