Because of a winning lottery entry, I have a bib for the London Marathon the weekend after Boston. And thus, from Boston to London I flew on Tuesday. It was a rough red eye flight: I left at 5 PM Eastern and arrived in GMT at 9:30 AM, with little sleep in-between. But as I had planned, I had time to kill before checking into my hotel so I wound up schlepping my carry on bag out to the ExCel Center (which the prior week had apparently hosted STAR WARS CELEBRATION: EUROPE).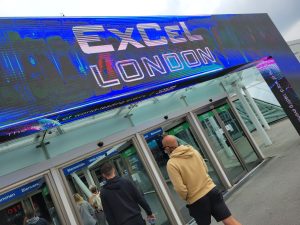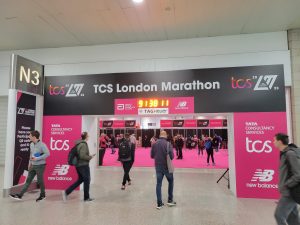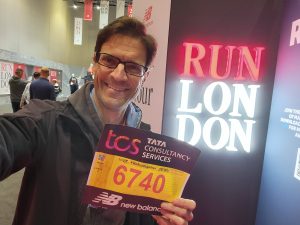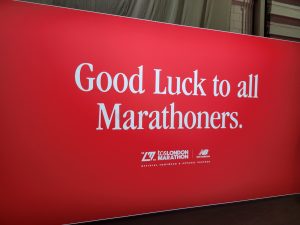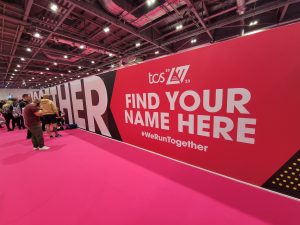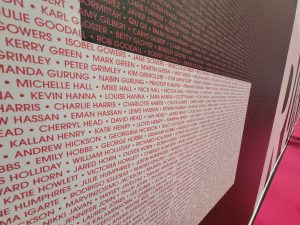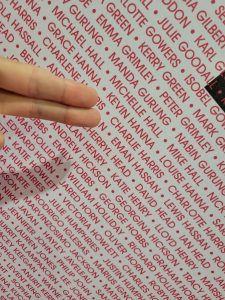 I've now been here a few days, doing touristy things, waiting for the next starting gun to sound. Just because the odometer flipped over doesn't mean I'm done running. Every finish is just the starting line for the next, yeah?

I suppose that's a matter of perspective… just as with perspective the Little Ben Clock Tower can appear quite big.. and Big Ben can appear quite small.


Ya know the thing about Big Ben is, it's about time.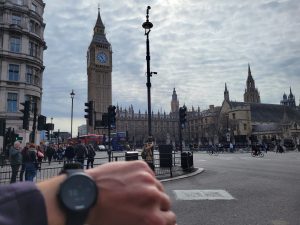 And so what better way to mark time here before the race on Sunday than to take in the West End's production of BACK TO THE FUTURE: THE MUSICAL.
The show is… weird.  I'm a huge fan of the film; I consider it nearly perfect and a masterclass in structure.  The musical is at times too slavishly faithful and at others too arch.  The leads seem to want to straddle the line between the movie and Rick and Morty and it doesn't really work that well.  It is fascinating to see how they adapt moments/change to fit the the stage and how they achieve some 88 miles per hour driving.  I'm not sure it works on its own, if you don't know the movie first.  And if you know the movie well, the changes can be jarring, especially when the actors have been directed at times to recreate mannerisms and speech patterns.  When they do actually go for something unique or different (such as the non-sequitor-ish top of Act II opening number) it doesn't always work but at least it's something rather than pale imitations and half efforts at mimicking or weirdly self-referentially mocking the movie, stage, and audience.  Weird to be sure.  It's not a disaster but it's just… fine.
But I digress.  For where I'm running, we're going to need roads.
More to come maybe as I while away the time and try and recover enough from Boston to not make a complete mess of the race on Sunday.
Until then, see you in the future.