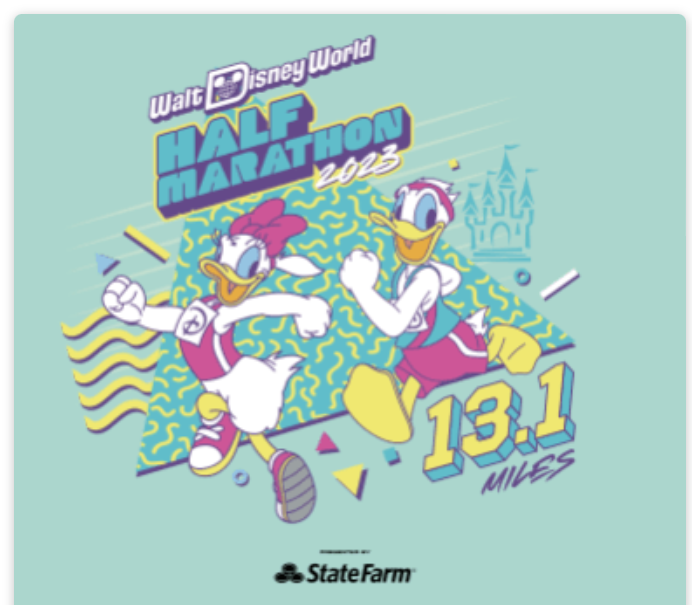 Judging by the runDisney character appearances, "Hercules" is the most biggest cultural event of the 1990s.  Yesterday, the longest line I encountered was for Hercules himself; today, the longest line was for Hades's minions of doom, Pain and Panic.  Besides being Disney comic relief gold, I suppose the duo could also be considered the poster children for runners everywhere — what better mascots for this silly sport than Pain and Panic, yeah?
But I'm getting ahead of myself… the Half Marathon was a cold start… though far from the coldest on record.  You do enough of these and high 40s with wind is just a kind of chilly start (it's actually really great running weather… just lousy "standing around waiting to start/forced out of bed to be a spectator for 10 seconds because you love your runner" weather).
This being Florida though, folks compensated… and then really overcompensated for the temperatures.
That sounds like I'm being dismissive.  I'm not.  I was cold, y'all… I'm right there with you.  But you hear tales of people in the rest of the country this winter enduring minus 20, minus 30 degree temperatures and you think, "come on, kids… get it together."
Nonetheless, I might need another layer or three if this keeps up much longer…
Fairies, it's cold outside…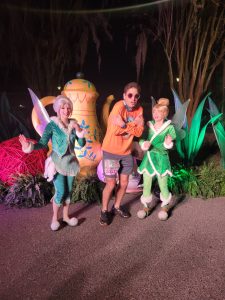 You'd think there'd be conserved body heat thanks to the ever-growing crowd sizes…
FYI: Faux-Pain and Faux-Panic, or perhaps FAN-Pain and FAN-Panic?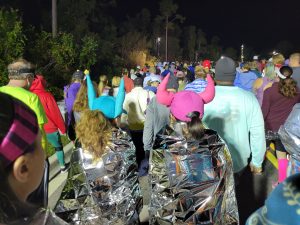 Enough of this foolishness… What kind of foolishness would you prefer?
It's time to play the music… it's time to light the lights…
It's time to get this racing started… at the runDisney Half Marathon tonight… er, this morning… or maybe it is night?  I've lost all track of time with these repeated 2 AM wake-ups…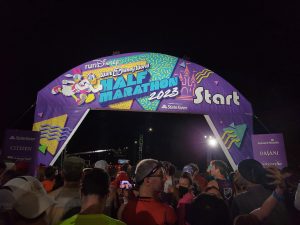 You do meet the most interesting people along the way… my stars…
Do I have time to rule England?  No, I don't.  Ain't nobody got time for that, amiright, Harry?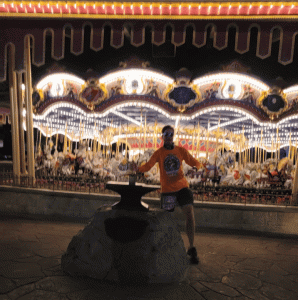 Breaking News: Disney layoffs including 97 Dalmatians and one potentially misunderstood villain…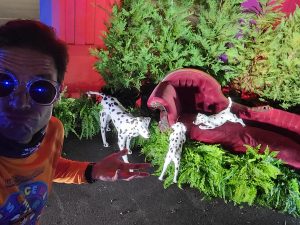 He smells like strawberries!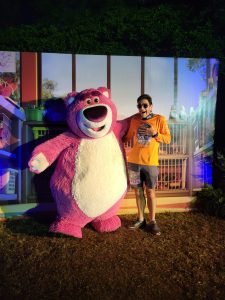 They smell like rising colonial imperialism!
The home stretch and straight on into the finish!  I have to admit, I was getting pretty tired by this point.
Fortunately there's just one more day to go… a day of running 26.2 miles and then a late night flight out of town to pack up an apartment and then get into work but ya know, just one more day.
Ya know, as I think about it, there may be a bit more of Pain and Panic, yeah?