Years ago my brother and I ran the Long Beach half marathon.  I can't recall why we did the half, whether it was before I felt like I could run a bunch of marathons a year or if we were using it as a training run.  Part of me feels like I had to fly out to England that evening for work so wasn't sure we'd have time to do the full.  I recently read a book that dropped a statistic saying about 30% of our memories are false, and not even the Shazam/Kazam variety but straight up wrong.  Though I can't remember where I read that or what the source was … So maybe that is just a fraction of the 30% false memories I carry.  But if that's true, then I'm in an infinite feedback paradox loop and the world will probably end.  Given the current state of the world maybe it already has.
I do know that Steve and I ran it so long ago that I still have a disposable camera we took with us on the day.  It sits on my desk, four exposures remaining on the roll.  I don't even know where I could get that developer these days.
But I did buy a couple commemorative official running photos of that 2009 day:
***
But today in 2018 I ran the full 26.2 mile Long Beach Marathon.  Rather than write up or post even a ton of photos, here's a brief text exchange with my brother after it was all said and run: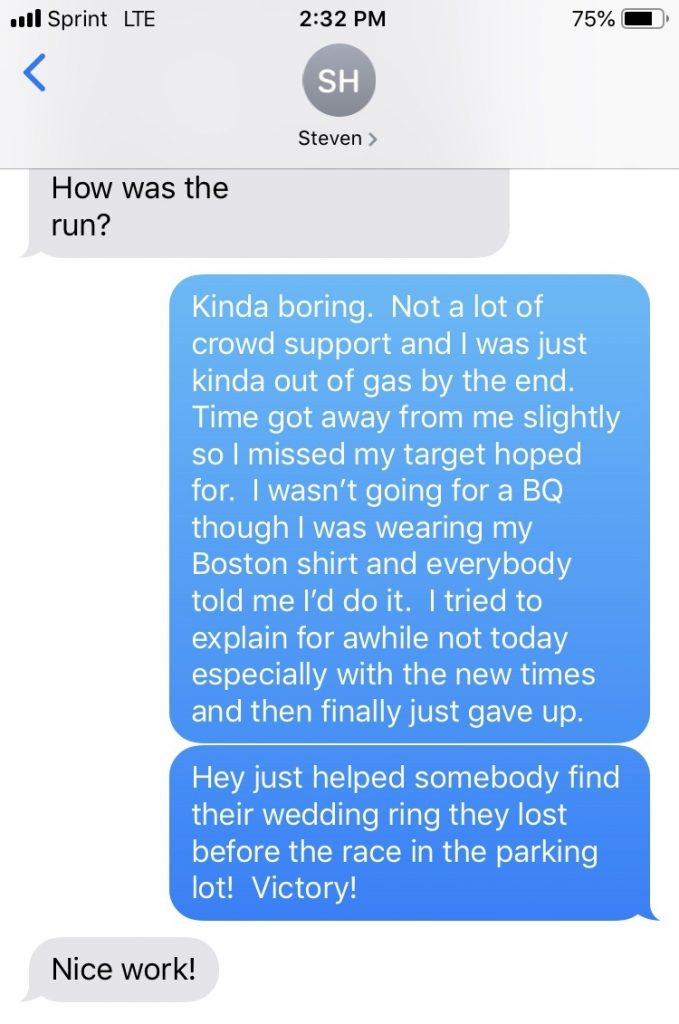 I'd actually run a few segments as part of the Charlie Alewine Races I've occasionally done.  So those beach area bike paths I knew very, very well.  Outside of that, it just was… meh.  Anyway, here's five photos from the day to play us out:
The start line.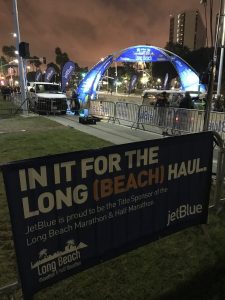 I offered to take a photo for these guys; they were so happy that they insisted I get in one with them.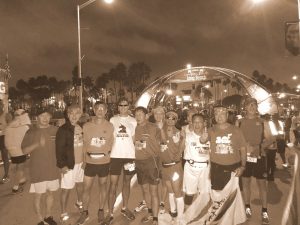 Sunrise on the bike path.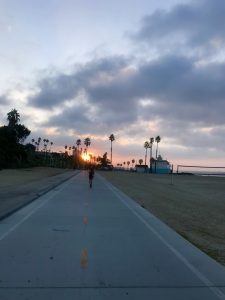 This is at the CalState Long Beach campus… but I just loved the notion of "Go Beach!"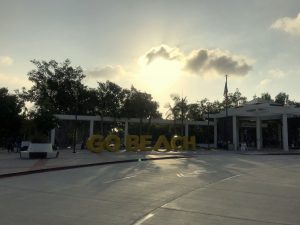 Obligatory finish line photo.