Cooler temperatures, bigger crowds… and an attempt by runDisney to evoke more of the 1990s retro-vibe by leaning into the Rescue Rangers/DuckTales/Darkwing Duck of afternoon syndication and a 1997 theatrical Hercules.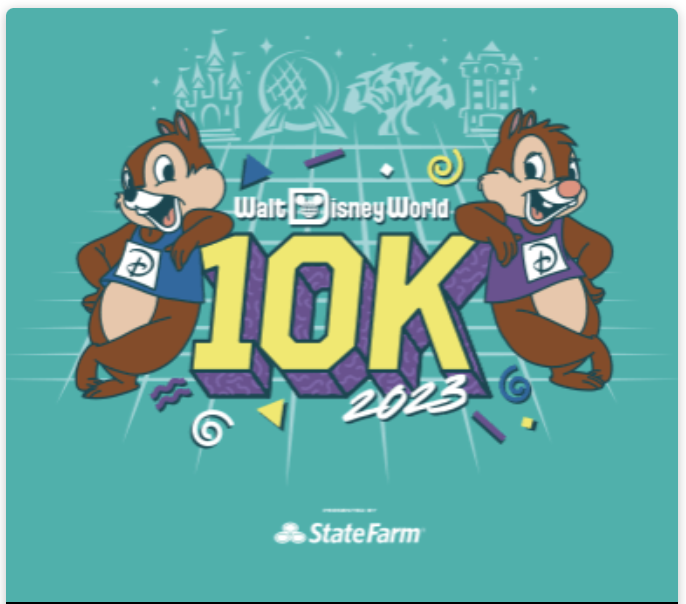 Bumped into some folks I know… a real Prince and Princess…
Ted Lasso has a message for us all…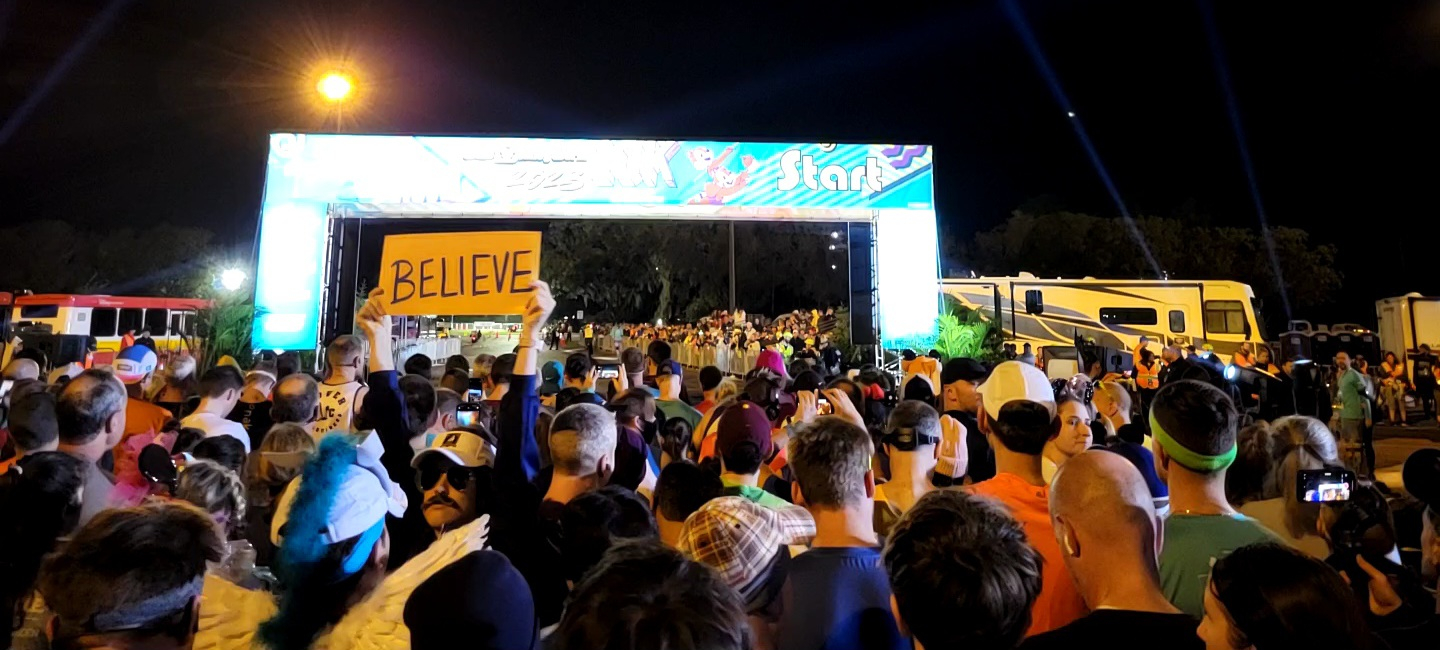 ***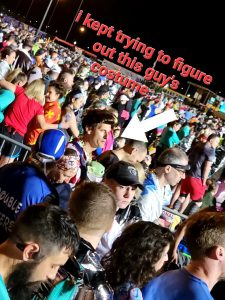 He had a wig and an American flag, and Grogu as bling… part of me wondered if he was a bastardized Trump NFT thing?  But I kept trying to take photos… right up until he caught me…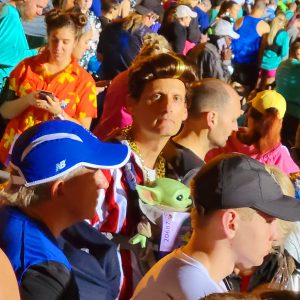 I never found out the truth.  It's the 1990s, man… the truth is out there… I just don't know what it is.
***
The national anthem played by 1980s/1990s soundtrack staple, the saxophone!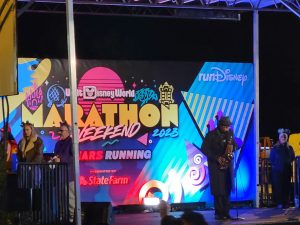 At 0.3 miles, the first character stop — despite being in the "A" corral, it had a huge line and mucked up my pace.  But, come on… person of the week in every Greek opinion poll…
I misheard the cast member and thought I was supposed to keep my distance… plus, I thought maybe Goofy wanted a photo with ME…
I got to a photo opportunity stop on the Boardwalk/Epcot area and was told Jessie needed to check on Bullseye real quick… two minutes they said… but based on my Garmin, it was five minutes, 24 seconds that I was standing around.  But who's counting… it's not like it's a race, yeah?
 [In all honesty, time is a little different for the runDisney events… I mean, I could run a 10K anywhere… but where else am I going to stop and Macarena with Mickey and Minnie?]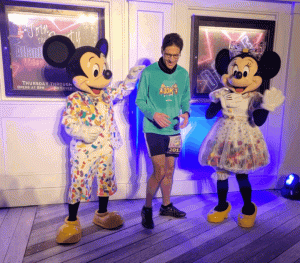 Crossing the finish line, the sun hadn't yet risen, nor had the last corral been released… this is a crazy series of events.  Day 2 of 4 in the books for 2023…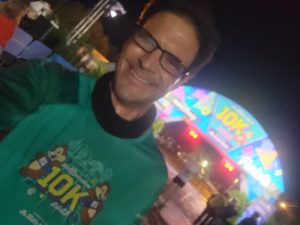 Chip and Dale's Rescue Rangers cohort Monterey Jack didn't do much more than stand there… even when I told this killer joke: "It's appropriate that you're here, Monterey Jack… because this race cost a lot of cheddar!"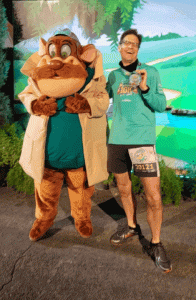 What?  Cheesy jokes?  I gouda ton of them!
No, no… I'll see myself out, thanks…