What a long and sleepless night that was.
Fifteen and a half hours from Prague to Geneva. There wasn't any murder or international intrigue… unless you count an occasionally screaming baby and the unmistakable aroma of cigarette smoke oozing out of every pore and fiber of several passengers.
This is a quick recap of the trip… while it's not exactly a traveling map with a red line chronicling Indiana Jones's journeys, it does convey where and when I crossed borders: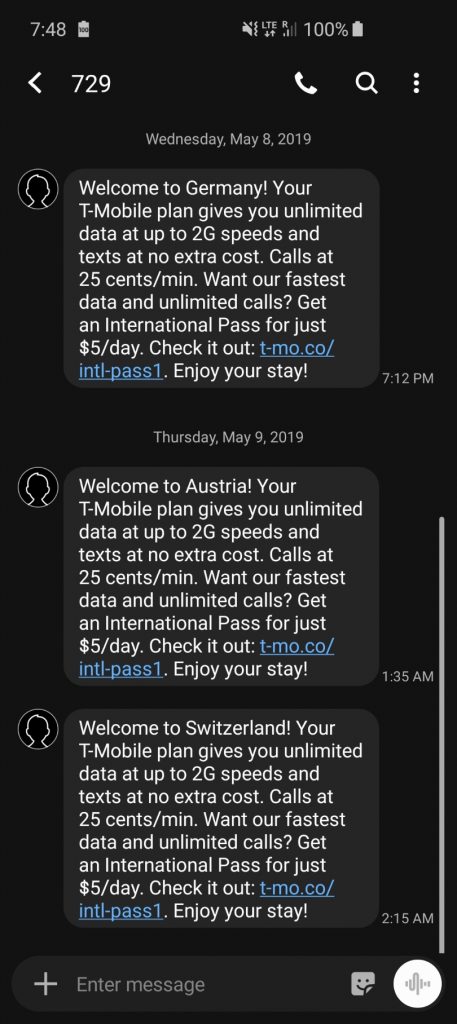 I'm looking ragged and bleary-eyed at trip's end. It was rainy, blustery, and miserable when I first got into Geneva at 8:15 AM this morning. And the forecast calls for a lot of that this week. But as I sit here in a Starbucks killing time trying to decide how fast and loose that noon check in is for my AirBNB, the sun has poked its head out through the oppressive cloud cover and things appear to be looking up.
I was originally planning on taking in another opera tonight. The benefit of those shows is that though they're in a foreign language, they usually have English subtitles so I can follow along (though the exception that proves the rule is when the opera is done with marionettes). So I wandered to the Grand Opera of Geneva to pick up a ticket. It was going to be pricey, even for a rafters, nose bleed, potentially obstructed view but I thought, well, why not? The box office wasn't slated to open until 10 AM so that's how I found myself in a nearby Starbucks.
And it may be a good thing, too. Because after googling a bit more (trying to confirm there would in fact be English subtitles — and that's confirmed), I found out the show runs three hours and forty minutes. Coming off a long and sleepless night, I just don't think I can handle that. It's not like Iron Man and Black Widow are facing off against Thanos, ya know?

This has lead me to seek out other events in the city tonight. And I think we have a winner:

What do I want to do with my night?
*I WANT TO BACH!*